Members Invitational, NEW YORK ARTISTS EQUITY GALLERY
11/19/2016
December 9, 2016 – January 14, 2017
Equity Gallery
, 245 Broome Street, NY, NY 10002
Opening Reception:
Friday, December 9, 6–8pm
Gallery Hours:
Wednesday to Saturday, 12–6pm, and by appointment

The 11 artists selected for the Members Invitational are James Buxton, Vicki DaSilva, Sharon Florin, Ambre Kelly, Leni Liftin, Alan Neider, Kambui Olujimi, Josef-Peter Roemer, John Tomlinson, Tenesh Webber and Deborah Winiarski. The exhibition will feature paintings, prints, sculptures and photography.

Equity Gallery is pleased to announce the Members Invitational, an annual juried group exhibition featuring the work of Artists Equity members. The exhibition will be on view from December 9, 2016 through January 14, 2017, with a public opening reception on December 9, 6-8pm.

The work was selected by the following jurors:
• David Clements, Associate Director, Tanya Bonakdar Gallery
• Jill Conner, Art Critic, Curator and Founder of AS | Artists Studios
• Emie Diamond, Founder of The Curateur Collective
• Peter Gynd, Artist, Independent Curator and Director of Lesley Heller Workspace
• Emily Lenz, Director of D. Wigmore Fine Art

Artists Equity was founded in 1947 by over 160 leading American artists to promote opportunities for visual artists and to address business and economic issues affecting them. In this exhibition, we celebrate today's artist-members through a diverse selection of outstanding work.


---
Reunion - QUADART DORBIRN - 4 PERSON EXHIBIT
10/19/2016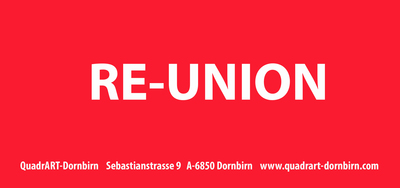 QUADART DORNBIRN, Dornbirn, Austria

Opening - November 12, 2016

Exhibition dates: Nov 13, 2016 - February 12, 2017